The flavors of the Mediterranean wherever and whenever you want!
An elegant and exclusive catering service on Capri. A private dinner on board a luxury speedboat. A table for two in a charming restaurant in the heart of Anacapri. Choose the best of Italy's cuisine with Le Arcate's gourmet services!
Savor the authentic flavors of southern Italy and Capri's traditional island dishes paired with the best national and international wines...all served fresh at our restaurant, with our exclusive catering service for your private villa or event, while at sea with our dinner delivery, or at home across the globe from our gourmet shop.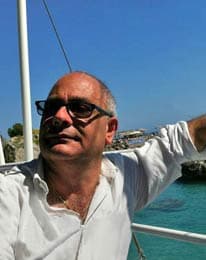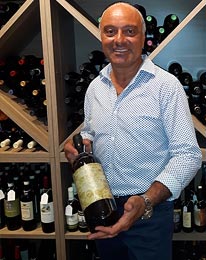 Luigi and Michele
CapriFoodWine is the brainchild of Michele and Luigi, who have been dedicated to sharing the local culinary traditions with visitors to Capri for more than 30 years. Their passion and dedication, combined with creativity and entrepreneurial spirit, have been the driving force behind their successful restaurant, gourmet shop, and delivery & catering services.
Impeccable quality ingredients combined with a blend of respect for tradition and a passion for culinary experimentation: this is the recipe behind the success of Ristorante Le Arcate and Al Buco Food & Wine, now two of the most respected points of reference for local cuisine in Anacapri and across the entire island.